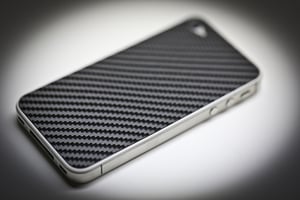 $

10.00
Now Available... for you apple lovers out there!
We got tired of the back of our phones getting scratched up at the bar, and we don't like to carry big ass bulky cases... so we decided to come up with a skin cover for the back of your iphone 4/4S & iphone 5 users!
Color Options:
Light WoodGrain
Chameleon - Beetle (Purple, Green, Silver)
Carbon Fiber
Brushed Aluminum
All skins are laser cut, and installation is a breeze!
(The material will not leave bubbles or wrinkles, top quality standards on all of our custom skins)